Accredited media and communications training delivered by industry-leading professionals.
Featured news, events and alumni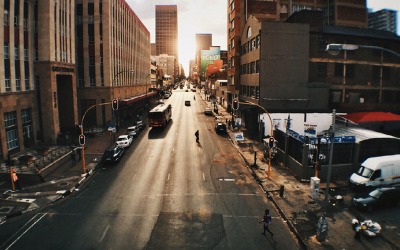 The stories we are told and the stories we tell each other about Africa have the power to shape what we think and influence how we act. This, according to Moky Makura of Africa No Filter. She says shifting the narrative about Africa is important, because what the world believes about the continent is also what the continent believes about itself.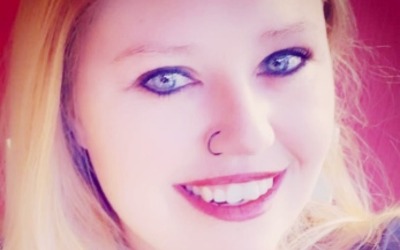 Writing the first draft of history is a big responsibility. This, according to award-winning journalist and fraycollege facilitator, Jamaine Krige. Speaking to Media Management graduates, she said that by amplifying voices that would otherwise not be heard and including them in history's first draft, journalists can bring about real change.
With the spread of the Covid-19 pandemic, every aspect of life as we knew it changed. This included disruptions to the news and media landscape. But if so, much could change in just one year, what can the industry and industry leaders do to prepare themselves and their teams for the newsrooms of the future?

Seta funding for you or your team
We can assist you in obtaining Seta funding for your training programmes. 

Group discounts on selected courses
Book three or more spots for special group rates and discounts.

Customised course programmes
Tailor-made programmes that meet your personal and organisational learning needs. 
Learn practical communication tools, strategies and tips that will help you and your team communicate more effectively, improve productivity, and build strong relationships.
Course formats: eLearning / Facilitated (online or in person)
Master key media concepts and gain in-depth knowledge that will help you keep pace with the latest trends and new technologies that dominate today's media landscape.
Course formats: eLearning / Facilitated (online or in person)
fraycollege alumni form an international and energetic network of progressive thinkers who are effecting a positive change across the globe.
Meet our thriving alumni and read about their distinctive talents and the impact they are making in their communities.
"I thank the team at fraycollege, WAN-IFRA and the Norwegian government for investing this beautiful resource in me. It has been a humbling and eye-opening experience and will definitely shape the way I carry myself as a manager, going forward"
- Carolyne Nakazibwe, Uganda
"I found this course vital for me and my supervisors in engaging in management change and how to build a good team with good resources"
"The course was highly informative, and I am really finding it very useful"
- VickieSlabbert, Echosqure

"fraycollege has been an excellent sounding board for Media24 in terms of strategy, the approach we should be taking in terms of learning and development. They have become a true business partner as they understand our organisation and its needs so well"
– Adam Cooke, Head: Media24 Academy, Media 24
"fraycollege is a professional and efficient organisation and we recommend their services, we have been more than happy with the service we've received"
– Kate Skinner, Executive Director SANEF
"We really feel that we have formed a wonderful relationship with fraycollege and are incredibly happy with the deliverables for the communications strategy course"
– Mampho Ntsekhe. SADC-GMI
"fraycollege, has provided Soul City with training for story writing, column and formal report writing as well as web and online skills. They have provided these high-quality services timeously and at an effective cost"
– Phinah Kodisang, Chief Executive Officer, Soul City
fraycollege,
Technology House,
Greenacres Office Park,
Victory Park,
Johannesburg,
2195

frayintermedia is a partner media organisation to fraycollege which helps businesses and organisations to thrive in the media space. Find out more.