Accredited media and communications training delivered by industry-leading professionals.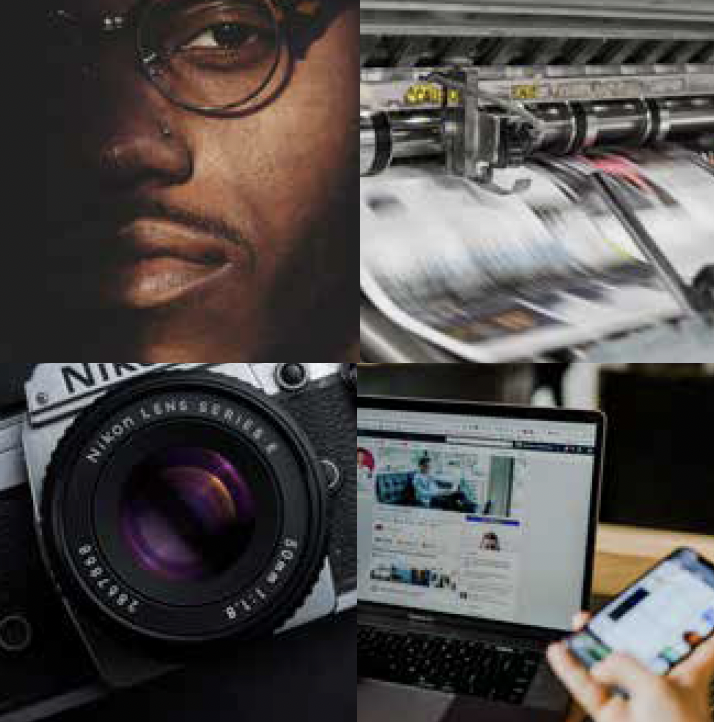 The top journalists, editors and trainers identified just what you will need to be a part of the next generation of award-winning journalists. This qualification is structured around these crucial skills.
Originate and pitch content ideas
Report by gathering information
Create publishable content

View course
QCTO qualification  |  NQF level 5  |  Duration: 1 year
Equip teams with practical communication tools in a fast paced environment where productivity and strong relationships are key.
Course formats: eLearning / Facilitated (online or in person)
Leadership
External communications
Writing 
Law and ethics

|
Stay in tune with the new technologies, while gaining in-depth knowledge about key concepts and the latest media trends.
Course formats: eLearning / Facilitated (online or in person)
Journalism fundamentals
Leadership
Writing 
Reporting
Law and ethics

Seta funding for you or your team
We can assist you in obtaining Seta funding for your training programmes. 

Group discounts on selected courses
Book three or more spots for special group rates and discounts.

Customised course programmes
Tailor-made programmes that meet your personal and organisational learning needs. 
Featured news, events and alumni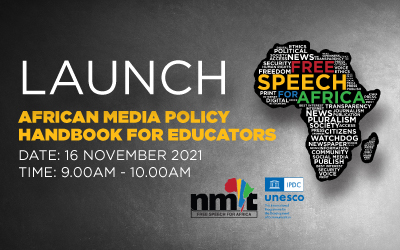 This year, during the virtual Future of Journalism Education in Southern Africa conference, the Namibian Media Trust (NMT) is delighted to launch the 'Teaching Media Policy in Africa: A handbook for media educators' to help them address this gap.
The launch will take place on 16 November, 2021 at 09h00 CAT.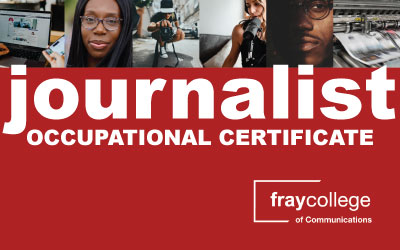 fraycollege is opening applications for the inaugural Occupational Certificate: Journalist accredited by the QTCO which starts in January 2022. The year-long-course, offers school leavers a practical certificate for a multiplatform communications environment with facilitation by experienced journalists and communicators.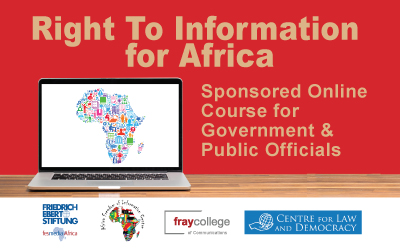 Free 4 Week Online Course focusing on The Right to Information in Africa for Supply-side Actors' eLearning course content was developed by international experts. It aims to empower African government officials to navigate legislation and fulfil their mandate to promote information access in line with international commitments.
fraycollege alumni form an international and energetic network of progressive thinkers who are effecting a positive change across the globe.
Meet our thriving alumni and read about their distinctive talents and the impact they are making in their communities.
"I thank the team at fraycollege, WAN-IFRA and the Norwegian government for investing this beautiful resource in me. It has been a humbling and eye-opening experience and will definitely shape the way I carry myself as a manager, going forward"
- Carolyne Nakazibwe, Uganda
"I found this course vital for me and my supervisors in engaging in management change and how to build a good team with good resources"
"The course was highly informative, and I am really finding it very useful"
- VickieSlabbert, Echosqure

"fraycollege has been an excellent sounding board for Media24 in terms of strategy, the approach we should be taking in terms of learning and development. They have become a true business partner as they understand our organisation and its needs so well"
– Adam Cooke, Head: Media24 Academy, Media 24
"fraycollege is a professional and efficient organisation and we recommend their services, we have been more than happy with the service we've received"
– Kate Skinner, Executive Director SANEF
"We really feel that we have formed a wonderful relationship with fraycollege and are incredibly happy with the deliverables for the communications strategy course"
– Mampho Ntsekhe. SADC-GMI
"fraycollege, has provided Soul City with training for story writing, column and formal report writing as well as web and online skills. They have provided these high-quality services timeously and at an effective cost"
– Phinah Kodisang, Chief Executive Officer, Soul City
fraycollege,
Technology House,
Greenacres Office Park,
Victory Park,
Johannesburg,
2195

frayintermedia is a partner media organisation to fraycollege which helps businesses and organisations to thrive in the media space. Find out more.